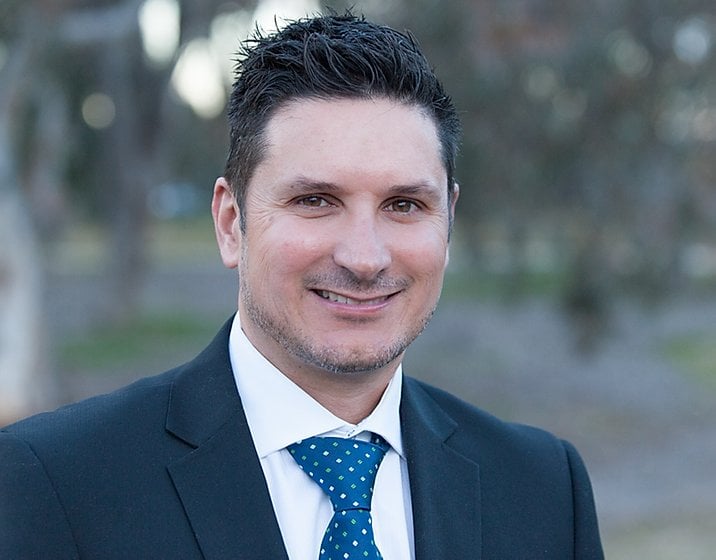 For many years Canberra-native Brett Russell resisted his real estate friends' pleas to join their various franchises.
Known as an astute investor who had bought and sold properties across the capital for more than two decades as a sideline to his executive work in the public service, Brett couldn't envision being comfortable rushing between properties, focused on quantity not quality, and never giving a client the real service that he believes everyone selling or buying a property should get.
He is also scathing of agents' frequent failures to appreciate a homeowner's presentation and attention to details.
Brett sees it as disrespectful, particularly for someone like him, who is very house-proud, spending many hours in his garden and maintaining interiors to an impeccable standard so that when visitors walk in to attend his many social events hosted with his wife and three children they feel what he calls a "welcoming pride" in a home where the focus is on warmth and relaxation, not materialism.
It was when he was selling his own home in 2012 and met potential purchaser and now Canberra Property Partners business partner Paul Kuske that he discovered someone who appreciated his home improvements, was similarly property and business savvy, and equally disenfranchised with the current state of agency service standards.
When the pair joined forces, Brett knew that they would be bringing something new and fresh to the market.
The proved it within weeks, firstly establishing a suburb single-sale record in Harrison then taking over a home listing that another agent couldn't sell and receiving four offers higher than anything previously. They sold that home within a month and the home owner was astonished and delighted at their style of service and their rapid success.
"I really believe that I can make a difference to the industry," Brett says. "I am a different type of agent and I want to demonstrate that agents can be trusted, can be honest and have integrity and still be savvy negotiators.
"I want people to be comfortable and know that when they work with us, they really believe that we are there for them as their advocates, and not for us.
"The experiences people have selling and buying a home can affect them for a long time. I understand what they are going through. I have been there, and had the good and bad experiences and learned from them.
"My own experiences make me the ethical, hardworking and attentive agent I am today."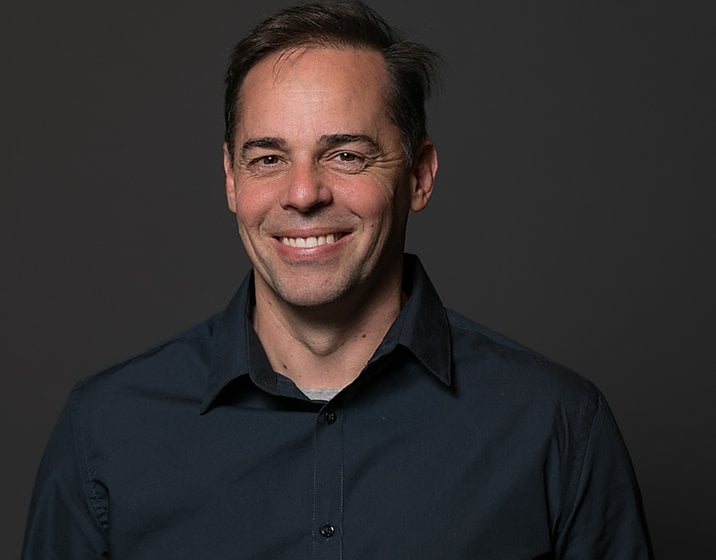 Paul's first big-ticket sale was at the age of 17 when he sold a computer while working at a Fyshwick technology retailer.
The transaction brought both him and his customer such pleasure it not only influenced his career path for the next 20 years, but confirmed his instincts that honesty and enthusiasm are integral to any successful transaction whether it's a piece of tech or a property.
Few who know him were surprised when Paul moved into real estate sales after two decades running two successful companies, firstly selling multimedia software, and then a special-effects distribution and retail business aiding companies that produced movies such as Lord of the Rings, King Kong and Happy Feet.
He'd long gained a reputation as a man whose sheer zeal and joy for life could soften and sway even the toughest and most-jaded customer.
The move into real estate was really a return to his roots. Paul's father – Paul Kuske Sr, had been a real estate agent in Colorado in the United States in the '60s and '70s at a time when the state's ski towns were experiencing rapid growth and development.
His family relocated to Canberra when Paul was seven and he has since lived in many suburbs, from Kingston to Kambah and Turner to Yarralumla.
The catalyst for creating Canberra Property Partners came after having an unnecessarily difficult property purchase owing to the selling agent's lack of help and service, something that Paul, who describes himself as "a helper by nature", could not fathom.
"I'm the guy that is outside helping the tradies when I'm paying them to do work on my house," Paul says. "When I say I care about a situation, it's not something abstract, I really care. That's been the secret to the successes I've had in my life."
Clients who now buy and sell their homes with Paul and his business partner Brett testify to the team's unique and empathetic approach. For Paul, it simply comes down to care and respect.
"I sit well outside the mould of the ritzy BMW-driving, money-hungry agent that people have come to expect of many in the profession. I'm not cut from the typical cloth of an agent," he says.
"I like to engage with people on a personal level so that I can understand and see transactions from all perspectives. You need to be willing to accept someone else's decisions no matter what they are. I can make recommendations, but ultimately it is my client who makes the choices.
"My job is to listen, make suggestions, and find a path to a healthy outcome."